Oldest institution of higher learning in Kenya: Egerton University is Kenya's oldest institution of higher learning having been started in 1939 as a Farm School by a British national called Lord Maurice Egerton of Tatton who settled in Kenya in the 1920's. In 1950 it was upgraded to an Agricultural College offering Diploma courses. Its first African Principal was William Odongo Omamo, the father to Raychelle Omamo, Kenya's current Cabinet Secretary (CS) for Foreign Affairs. It became a constituent college of the University of Nairobi in 1986 and a chartered University in 1987. It received a new charter in 2013 in line with the University Act (2012).
First intake of three students: Only three students were admitted in its inaugural intake and were all of colonial descent since the school had been started to serve the interests of colonial masters. It opened its doors students of all races in September 1960. Today it has a student population of more than 25,000 from different parts of the world.
Founder was rejected by a woman: Egerton's founder, Lord Maurice Egerton, fell in love with a lady from England for whom he built a castle with over 50 rooms. He was doing this to convince her to marry him after she was not impressed by his initial house of less than 5 rooms. However, even after the castle that took nine years to build was ready for occupation, the lady still rejected him, left him, and was married by another man, a film maker, who later became a Lord.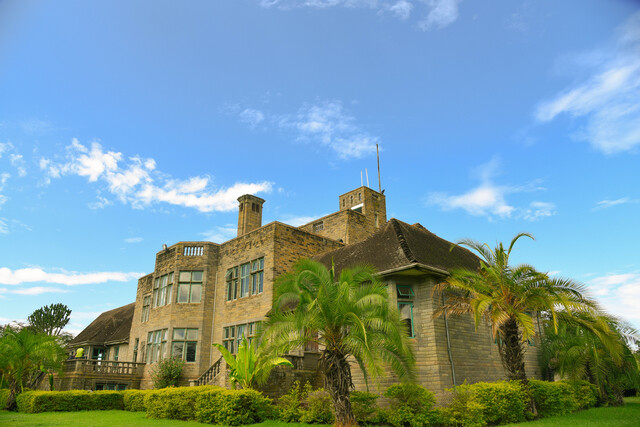 The Lord Egerton Castle in Ngata Nakuru County that Egerton's lover rejected (Photo: Kioko Kivandi)

Founder hated women, chicken and dogs: It is said that partly because of the above he lived hating women, chicken and dogs and that whenever he wanted to visit the farm, he would ask his servants to 'hide' their wives and daughters so that he does not interact with them during the visit.
Tatton Hostels and Cuisine: Forget about the Tatton Park in Cheshire, England, that is associated with the Egerton family. At the University, this legacy of Tatton is relived through hostels under the same name and yes, a cuisine – which is basically beef mixed with cabbage. So today if you visit Egerton University and go to its cafeterias you can always feel free to ask for 'Tatton/Chapo' or 'Tatton/Ugali'.
Ngata Estate named after Lord Egerton: In Nakuru, the area where the Lord Egerton Castle is based is called 'Ngata'. It is sometimes said this name is connected to Egerton. Some legend has it that Lord Egerton was short and had a hump on his shoulders. As it is, the Kikuyu among whom he lived refer to a hump as 'Ngata'. They would thus refer to the area in connection to him and thus the name stuck.
One female VC in its history: In its entire history, Egerton has had only one female Vice Chancellor (VC). That was Prof. Rose Mwonya, a Professor of Home Economics, who served between February 2016 and November 2020.
Expansion beyond agriculture: While Egerton University is known for Agriculture, it has expanded to other programmes such as Medicine and Law. Perhaps more interesting is the fact that it has a gender institute that advocates for gender equity. The university also runs a radio station, Egerton Radio (101. 7 FM).
Egerton University's 'children': Egerton University is the 'mother' of the following Universities in Kenya: Laikipia University; Kisii University and Chuka University. All these were initially its constituent colleges.
Lord Egerton's legacy relived by thousands of 'his children': Rejected by the woman he loved and without children, Egerton's founder, Lord Maurice Egerton lived a very lonely life. He was the last to die in his family shutting the door for his lineage. But his legacy is relived today by thousands of Egerton University alumni who, as beneficiaries to his vision, are in a way his children. So far, this number stands at over 80, 000 graduates.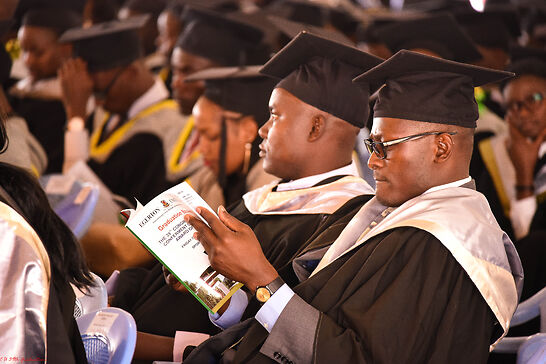 Egerton University graduands at a past graduation ceremony. The univerity has graduated more than 80,000 graduants since its inception.