The students will be appearing on a weekly basis on the University radio starting Friday 13th May 2022 for a two-hour programme which is sponsored by the Faculty of Law Legal Aid Project (FOLLAP).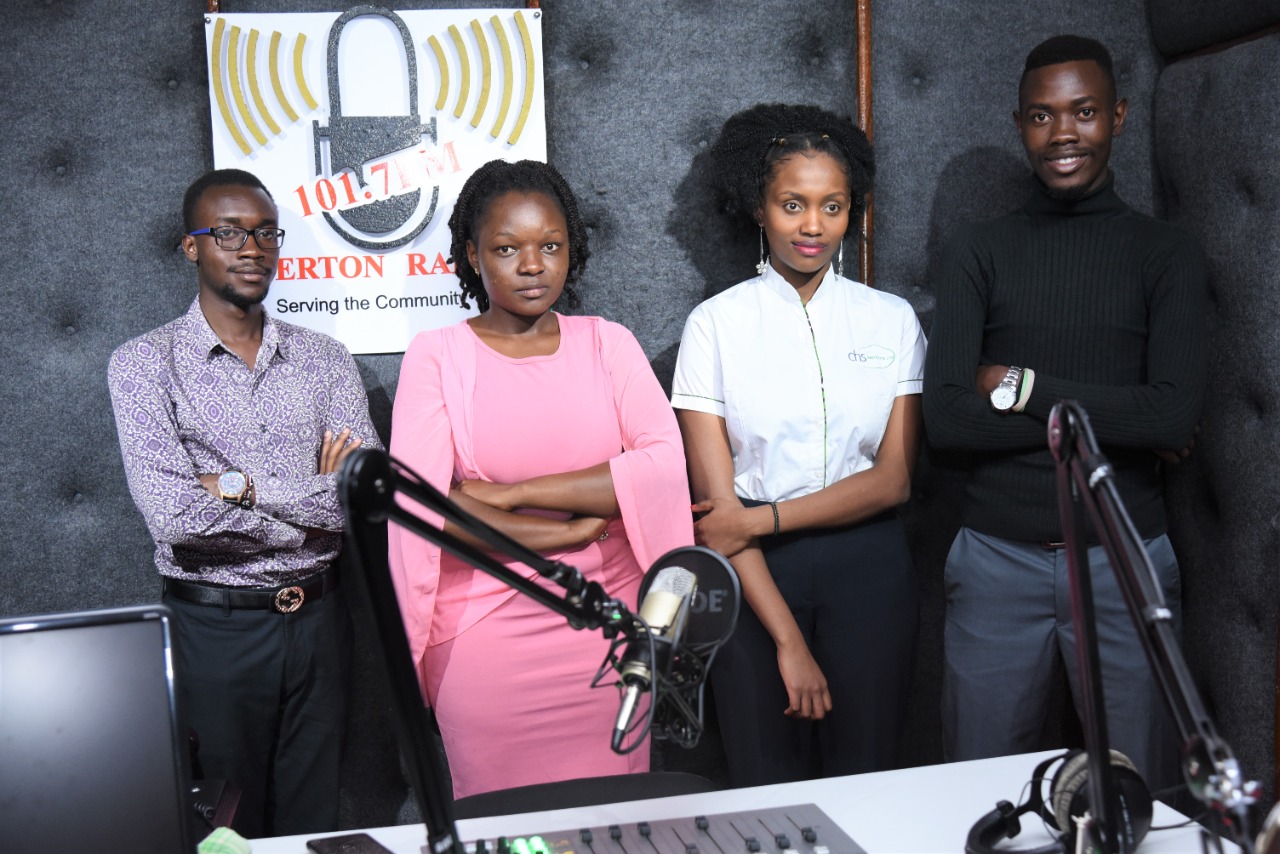 From right: Egerton law students Francis Mulongo and Ann Gethi at the Egerton Radio studio for a programme on electoral laws. With them are the programme hosts, Bethel Vugutsa and Elvin Oduge.
They will discuss the following topics: Electoral Laws; Human Rights violations in the election cycle; Gender Based Violence (GBV) and the law; Land laws and procedures in Kenya; The succession process in Kenya; Labour and Employment Relations; Criminal Law.
FOLLAP's students' coordinator Kevin Muiruri says the programmes will be used to capacity build students on various legal issues.
"They are aimed at giving law students a platform to pragmatically apply what they learn in class," he says.
The programmes can be streamed on www.egerton.ac.ke/radio or radio.egerton.ac.ke